Around 1 in 5 women has a disability.
Disabled women are doubly discriminated against for both their gender and their disability, and are often seen as a burden by their families and communities.
Women with a disability often face a heightened risk of domestic and sexual violence.
As a woman with a disability, I have faced double discrimination. I want to advocate to the Government to make accessibility and reasonable accommodation for people with disabilities. It's vital that people know the law and know their rights.

Sokhak, young leader in Cambodia.
Within the disability rights movement, women's organisations are underfunded. Through our new participatory grant-making model, we aim to address this imbalance by providing more funding to disabled women and young people.
---
Empowering Activists.
Over the last 30 years we have supported disability rights activists like Aneth to either set up their own activist organisations or to create dedicated women's departments in existing groups. We have seen women with disabilities become stronger, more empowered and outspoken.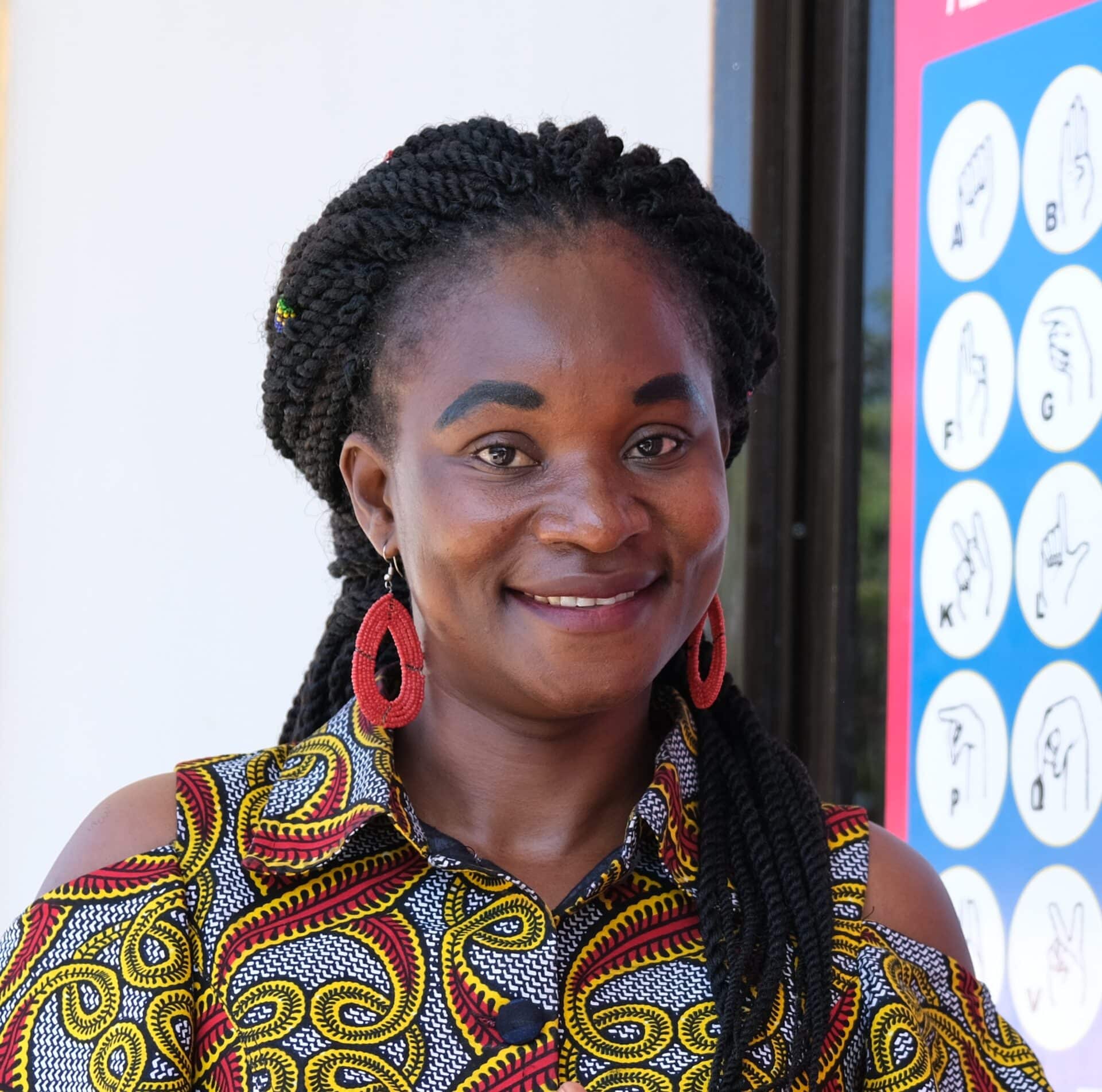 No one could understand me at secondary school. There were no sign language interpreters and the teachers couldn't sign. I taught my friend to sign and she helped me in my classes. I worked hard to pass my exams. I started FUWATIVA. We were 15 deaf women that came together to advocate for deaf rights. Since then we've grown and supported over 250 deaf women.

Aneth, Founder, FUWAVITA
By supporting activists like Aneth, and organisations like FUWATIVA, you are supporting change across a network of disabled people.
---
Strengthening the disabled women's rights movement in Tanzania.
In Tanzania, a group of 20 activists have been working to strengthen the movement of women and girls with disabilities with the support of ADD International. Through this work they aim to:
Raise the visibility of disabled women and girls
Build local platforms to bring together activists across the country
Advocate for the rights of disabled women at a national level
Due to the project we realize that we can effectively work together to push forward advocacy issues and rights inclusion of women and girls with disabilities.

One of the core group members of DRIGE
Through the project, a number of disabled women's platforms have been established across Tanzania, allowing activists to come together to discuss shared challenges, and collaborate to make change.
The group also established a national network which came together to address challenges around policy and funding, and work together to advocate for their rights.
The project has improved the visibility of disabled women activists in Tanzania. As a united group they have had more opportunity to target mainstream development organisations to demonstrate how their programming can become more inclusive.
The DRIGE project cultivated friendly relationships, mutual collaborations, support, and networks. It made it easy for us to share opportunities. It created a spirit of love and sharing between women and girls with disabilities.

One of the DRIGE core group members.
Women and girls with disabilities connected to the platforms are less isolated, more empowered and have better access to opportunities.
---
Inclusive Services for Disabled Women in Cambodia.
Women and girls with disabilities in Cambodia experience significantly higher levels of abuse than non-disabled women but are less likely to access services.
Service providers are often poorly informed about their lives and have unhelpful preconceptions, so they do not support disabled women effectively.
We need to improve gender-based violence (GBV) services for disabled women and girls at high risk of violence.
In this project, we will partner with local disability rights activists.
We will train key service providers supporting survivors of violence. We will deliver training and support to help them ensure their work also reaches disabled women in need.
As a result of the project at least 300 women and girls with disabilities should become better protected each year through increased access to GBV services.
find out more
ELKHANSA'S STORY
Elkhansa is a young leader in Sudan. As a young disabled woman, she explains how she faces double discrimination.
Research
Our research into gender inequality shows why it is vital that we support disabled women and girls.
shifting power
Find out more about how our new participatory grant-making model will tackle the funding gap faced by disabled women.